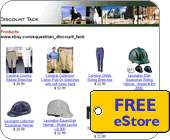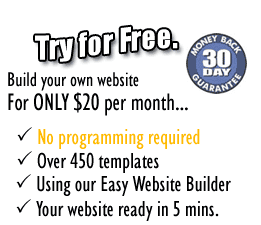 In less than five minutes you can have a website for your business or personal site live on the internet.
Over 172,000 people just like you have used Kobalt Graphics to build professional websites, complete with web pages, photo albums, email, links and 27 other features without ever having built a website before.
"One of the most powerful ways to create a professional looking website."
David Chalk, Chalk TV
"My web site pages are as good or better than some of my friends who are in the same type of business. They also are amazed especially when one considers they paid upwards of $6,000.00 for their sites. No Kidding!
Your support is great! My site is great! I am happy."
Dale McIntosh
AMJ Funding Group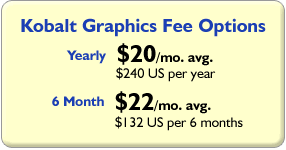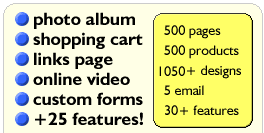 Features
Over $1000 worth of features are included free with Kobalt Graphics.
Screenshots
A sampling of 30 sample websites you can see built with Kobalt Graphics.
Benefits
Top 10 reasons Kobalt Graphics users give for choosing Kobalt Graphics.
How It Works
Shows you the 3 steps to get started with your site. Screenshots.
Shopping cart
With 500 products and lots of options, Kobalt Graphics shopping cart delivers.
Easy Photo album
Post up to 500 photos and organize into many photo albums.
Easy Links Page
You can set up a links page to useful resources within minutes..